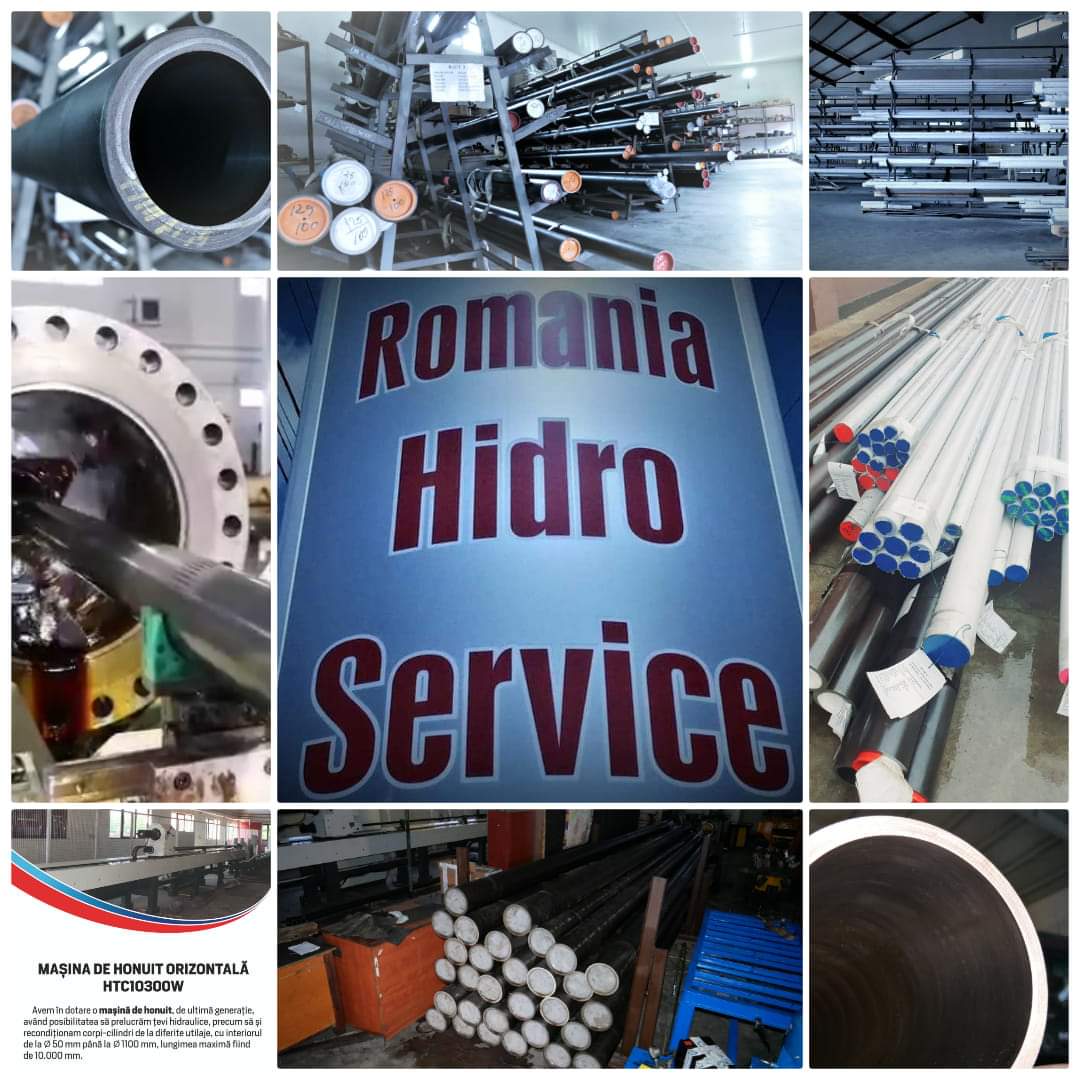 Honing is one of the most important operation when it comes to repair a hydraulic cylinder and represents the fine machining process of the inner cylindrical surfaces, less often of the outer or flat cylindrical surfaces, in the last part of a mechanical part manufacturing.
The goal is to obtain the accuracy of the diameter and geometric shape, as well as the properties required by tribology for the desired surface quality.
Romania Hidro Service SRL from Targu Jiu, Gorj is the only company in Romania that owns a honing machine, HTC10300W, diam. 50 mm – 1100 mm, 10 m long.
CNC honing machine having computer based on Windows system, with main shaft and 4 speed servomotor.
Diameter range (I.D): 25.15 – 1100 mm
Maximum stroke length: 10 000 mm
Stroke Speeds (stepless): 1-40 m/min
Spindle Speed Range (stepless): 10-466 RPM
Spindle Servomotor: 7,0 kW (15RPM at 4,0 kW)
Stroke Servomotor: 5.1 kW
Maximum Outside Diameter on Work Table (with standard fixture): 400 mm (15,7″)
Maximum Outside Diameter on Work Table with HT-350 fixture: 600 mm (23,6″)
Honing Oil System: Magnetic Separator and Coolant Pump
Honing Oil Pump Rate: 50 liter (11 lmp. Gals) per minute
Honing Oil Capacity: 500 litres (110 lmp.Gals)
Type of oil: Industrial Oil
Standard Features:
– Automatic correction of bore errors
– Programmable advance during the work cycle
– Programmable spindle speed
– Programmable limit to detect excessive torque
– Dwell and oscillation facility (automatic defect correction)
– Storage facility for programmed setup
– Touch screen programming
– Electronic controlled stone feed
– Fixture with 3 v-blocks
– Two traveling steady rest (nc controlled)
– Tool support (automatically enabled)
– Oil cooler with magnetic filter
– Parts fixing systems with diameters up to 25,15 mm (0.990 ") or more than 1100 mm (39.4")