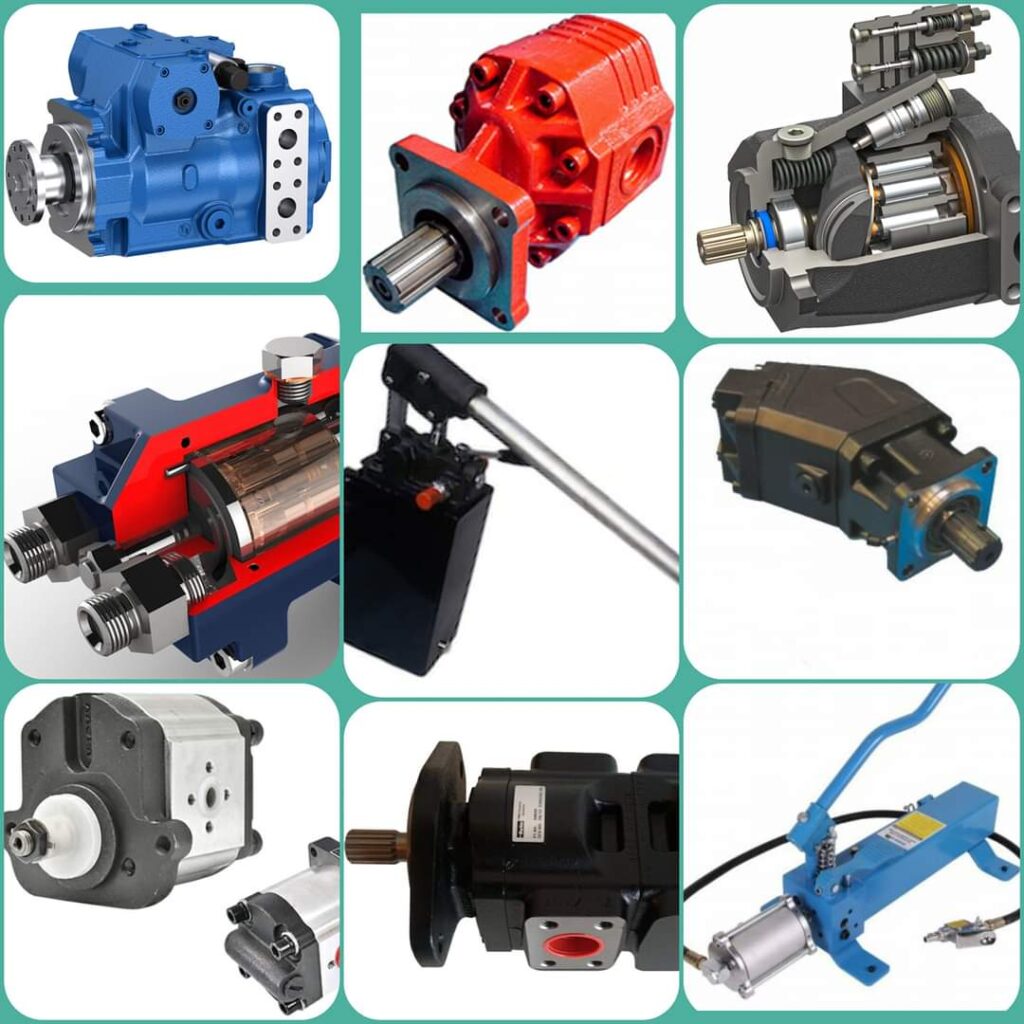 A hydraulic pump converts energy from the initial mechanical form into pneumatic or hydraulic energy. The goal is to transport that fluid that receives useful energy. Mechanical energy may originate either from a drive motor or muscular strength.
Pumps can be classified according to: number of fluids, type of pumping, state of aggregation of the fluid being transported, number of active strokes per rotation and the operating principle, as well as the shape of the working cavity.
With the help of the hydraulic pump, the liquid moves from downstream (lower pressure) to upstream (upper pressure). The existing pressure difference that the pump can overcome is expressed in meters of water column. Usually, this will be higher than the difference of upstream and downstream pressures, due to losses in the pump lines and including of it. The flow of the pump represents the volume of liquid moving per unit of time.
Depending on the moving mechanism, the classification of hydraulic pumps can be done as follows:
rotary ( gear, vane, chain and gear, plugs, screw, profiled rotor);
with piston (inline piston pump, injection pump, pumps for oil industry);
with membrane (peristaltic);
with rotor (axial and semi-axial, radial or centrifugal, submersible, used for drilling).
Romania Hidro Service sells a wide range of hydraulic pumps so that we can provide you the ideal pump for any hydraulic application.
We are at your disposal at our headquarters on 3 Primaverii Street, Targu Jiu, Gorj or by phone 0253 228 443 and 0728 253 209.
We sell a wide range of hydraulic gear pumps, hydraulic piston pumps, hydraulic manual pumps, hydraulic distributors, pneumatic control components, hydraulic oil tanks, etc.